What is Perfect Keto Rewards+?
What is Perfect Keto Rewards+?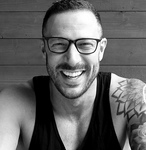 Updated by Jonno Rushbrook
UPDATE: We are closing the points program. After April 15, 2023 purchases will no longer be eligible for earning points. Points will then be redeemable until April 15, 2024.
Perfect Keto Rewards+ or PKR+ is Perfect Keto's Rewards program that rewarded customers with points for ordering and other actions. Point earning is now closed, but previously earned points may still be redeemed for discounts.
All customers were automatically added to PKR+ so no action was required to join. However, an account must be created to redeem points.
Needing to learn more about earning and redeeming your points? Read this article: Earning & Redeeming Points.