How To Clear My Shopping Cart?
How To Clear My Shopping Cart?
To clear your cart or remove an item from your cart on Shop.PerfectKeto.com you can simply hit the "Remove" button alongside the product you would like to remove. Circled in red below is where this "Remove" button is located on the Desktop view and the Mobile view of our online store.
Desktop View

Mobile View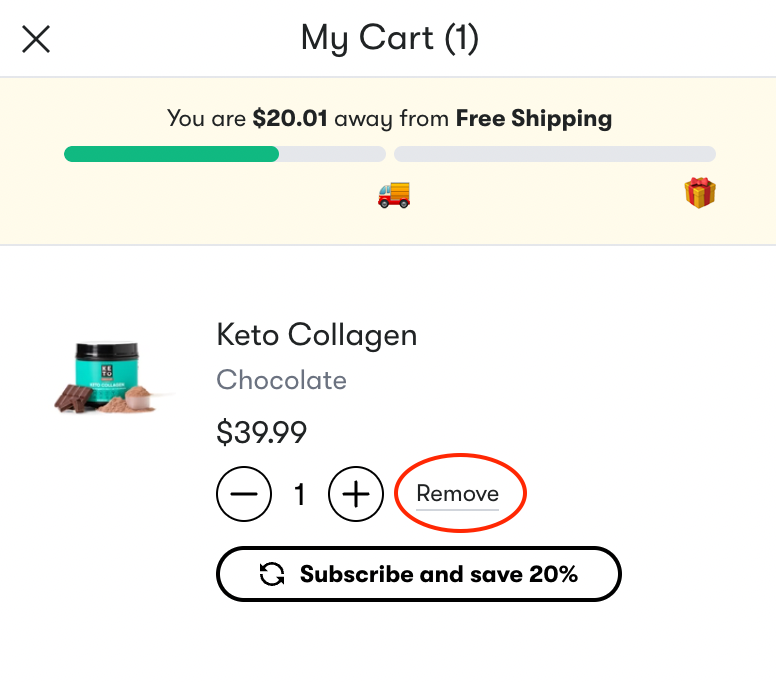 However if this does not work for you, here are other options:
Click this link: https://shop.perfectketo.com/cart/clear
Use another web browser.
Reset the browsing data (cache and cookies) on your internet browser of choice. This will reset your shopping cart so you can start again adding only what you want to your cart.
Still having trouble?
If you're still having trouble finding your answer or need to talk to a human, on your desktop hit the "Contact" button in the top right corner of your screen. On a mobile device hit the "Contact" in the menu at the top of your screen.
Also, you can always just shoot us a direct email at help@perfectketo.com.
Our Customer Care team will get back to you as soon as possible.